Alpine Acres Canine Retreat and Enrichment Center
We have six kennels in our facility, focusing on outdoor enrichment for our canine friends, with 11 acres to explore. The training room is designed like a family room so that your dog will feel like they are at home. Each day they will spend some private time with us in this room to promote relaxing in a home environment. We have chosen only to have six kennels for the welfare of your best friend and our enjoyment. Don't forget we have fun training activities too, with weekly themes that we announce on social and on our website. Be sure to like our page, so you don't miss out on the fun..
C-WAGS Scent Work – Sun Feb 11th at 8:15am
Held by: Alpine Acres Enrichment Center
Location: One Smart Dog
271 W. Greenwich Rd. Seville, Ohio 44273
Open to all dogs of any breed
For complete rules go to www.c-wags.org
This is an indoor show on matting and carpet
We are now booking DOG BOARDING. Each night stay is $68. Walks, play time, puzzles, and of course a little fun training. We will have a great time!
Drop off in the morning between 8am-9am. Pick up between 8am-9am or 4:30-5:30pm
UPCOMING EVENTS – Click on Event Title to sign up.
PUPPY CLASS – This class is for puppies under 6 months. We will be walking nice on a long line, learning to Relax in a group setting, doing Mat work, and more. 4 weeks of lessons, Saturday mornings, $150.
We offer TRAIL WALKS where a staff member guides you and your dog through the woods and fields. The walk is approximately 20 minutes, and in warm weather, your dog can splash around in the creek.
We are now booking one-hour PRIVATE TRAINING and fun visits. Visits are available Mondays, Fridays, and Saturdays. Privates/Fun visits are $60 for one hour.
RealMushrooms.com is the real deal with mushroom suppliments for you and your pet. We perosnally believe in and use these products. If you are looking to improve yours or your pet's immune system or general health, check out Real Mushrooms.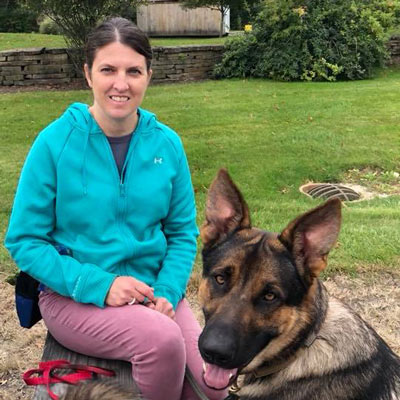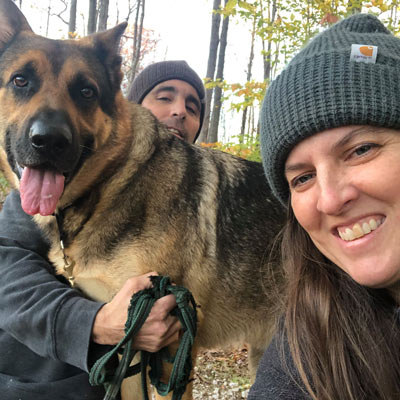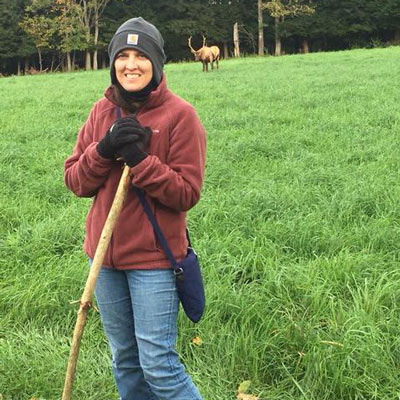 Ginger Alpine, CPDT- KSA, graduated from Jean Donaldson's Trainers Academy. She has taught pet owners in North East Ohio how to have a wonderful relationship with their dogs for more than 20 years. For over 10 years Ginger owned a training facility where many puppies and dogs learned good behavior and new tricks. She has led the way in the development and teaching C-WAGS Rally obedience classes.
Ginger teaches her clients how to have a positive experience with their dog without using painful methods. A little work and dedication result in a working relationship with your pet that is fun and forever lasting. Ginger's goal is for your dog to love you, not fear you!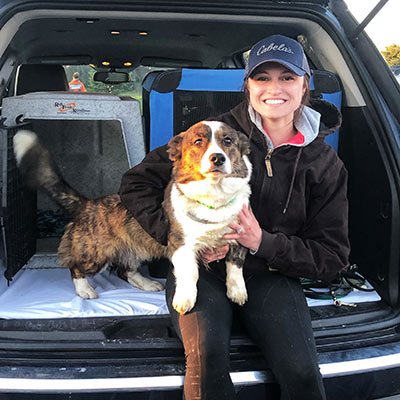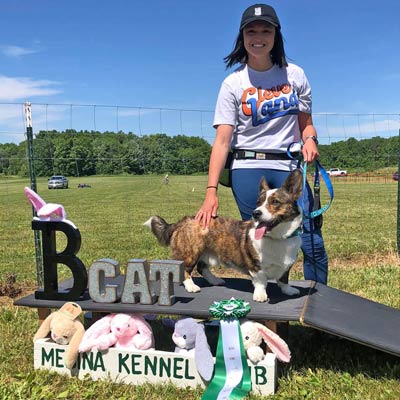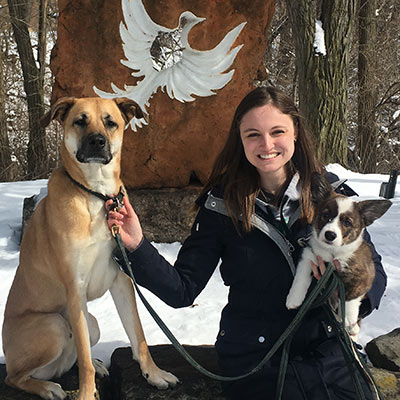 Paige Alpine-Malone
currently teaches C-WAGS, Rally, and Scent, as well as Obedience classes at Fortunate Fido. She competes in C-WAGS (Canine Work and Games), which stresses the teamwork of dog and handler. Paige enjoys working with her dogs Gunner and Bronco in rally, scent, and obedience. Since 2016 Paige has been a cwags judge for scent, rally, and games. She also competes in AKC. In addition, she is constantly furthering her education through seminars, workshops, and online courses.
Paige loves to help dogs learn to be more tolerant of nail trims, grooming, confinement, bath time, and more. She loves working her dogs in competitive sports and enjoys teaching others how to enjoy these sports too. At Alpine Acres, Paige offers private lessons and comes twice a week to work with the dogs in the kennels.